Profile: Trevor Byford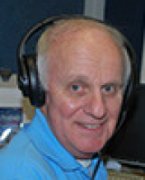 I originally lived in Love Lane, Rayleigh for thirty years, am the Great Grandson of J. T. Byford (the prolific Rayleigh builder) and cousin of Robert, the owner of Byford's Food Hall.
After leaving school, I trained at Ford Motor Company as an Automotive Design Engineer eventually becoming a Design Consultant working for car companies all over the world. I then became a Butlin Redcoat first at Bognor Regis before moving to the Minehead camp. My most memorable year was 1976, the year of the sunniest summer we have ever had. Do you remember the drought with baked, cracked earth everywhere?…boy was it hot!
I'm a keen musician and play a Fender Electric Guitar, a Hammond Organ and Synthesizer, although not all at once! I was once in a Basildon-based group called "Alexanders Omnibus" in the late 1960's where a Hammond Organ was 'the' sound to have. I was also the resident DJ in the 1970s at the "Diamond Horseshoe Showbar" at the end of Southend Pier.
Ever the inventor, I was lucky enough to win BBC televisions "Best Inventions" programme in 2002 (the forerunner of todays 'Dragons Den') with a patented 'Black Box' video recorder for a car which records you having an accident which you can then play back to prove it was not your fault.
I've been a certified Pilot for over twenty years and dream of one day owning my own aeroplane. I'm now semi-retired and working as a local Councillor, but still with that insatiable appetite for music, I joined Southend Hospital Radio in February 2015 and love presenting and meeting patients, where I'm able to give back to the community the life-saving kindness shown to me by the Hospital a few years ago.
Trevor presents Sounds of the Pirates