Profile: Gary Rushman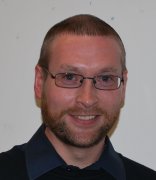 Allow me to introduce myself. . . . My name is Gary Rushman, and I have been a volunteer for Southend Hospital Radio since January 2010. I have always had a passion for music and radio and I enjoy being part of the team very much. I can be heard on air presenting my own solo show – "The 60 Minute Shakedown" on Thursday evenings from 6pm. Every show will focus on 60 minutes of the best music from a different music genre, style or subject matter. Anything from funk, electro, soul, reggae, folk, country, indie, jazz, ska etc ! I've got it all covered. And no two shows will ever be the same. It's a shakedown of musical genius – a "60 Minute Shakedown"!
I can also be heard presenting Thursday's "Southend Hospital Tonight" between 8pm-10pm with 'the Thursday crew'. This is one of our station 'flagship' programmes, where we play patient's requests, as collected by myself and the team from that evening.
I like to listen to all kinds of music genres and I am always going to gigs, across various venues locally and also across the country. I also keep up with the local music scene right here in Southend-On-Sea. I follow local bands, new and old. And I also know a few local musicians and various talented people from the local area.
I really hope you enjoy listening to the diverse range of radio programmes we as a team put out on air during the week, as much as we all enjoy presenting and producing them for you. If you have a song request you would like to hear, please speak to myself or anybody from our team of volunteers when we visit your ward. Please call us in the studios on 01702 338181, or you can text us on 07733 255 299.
Music is my medicine and I hope it can be yours too!
Best wishes,
Gary