Welcome to Southend Hospital Radio
Southend Hospital Radio is the radio service for Southend University Hospital, based in Southend-on-Sea, in Essex.
Our aim is to relieve the effects of sickness, infirmity and old age by providing a free, local radio service to patients in the hospital.
About us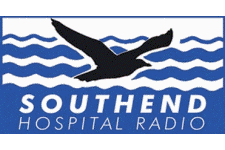 We're on-air every weekday evening from 6pm, with our main show being the Request Show, where patients and relatives can select a favourite song. We're also on-air at weekends. See our schedule for show times.
We offer two radio services:
Hospital Radio 1: This is our main station, where you will find our live shows – We cover a range of different style of music, chat and entertainment.
Hospital Radio 2: We also provide a 24 hour "easy listening" music channel
We provide includes live commentary of Southend United F.C home matches.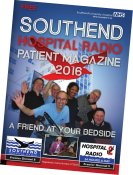 Patients can listen to us free from the bedside Premier TV system on Channels 8 and 9. Our service is free.
On the wards, look out for a copy of out 2016 Patient Magazine, which provides information about what we do, our shows, and profiles of some of our team. An onlline version is also available: Patient Magazine 2016
Southend Hospital Radio is a registered charity, and your support is very much appreciated.