Want to help out?

Join Our Team!
We're currently on the lookout for people to join our team. As well as working in our studios, we need people to visit patients on the wards and collect requests. Join our team
Welcome to Southend Hospital Radio

Southend Hospital Radio is the radio service for Southend University Hospital, based in Southend-on-Sea, in Essex.
Our aim is to relieve the effects of sickness, infirmity and old age by providing a local broadcasting service to patients.
About us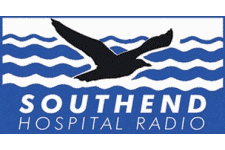 We broadcast each evening from 6pm, with our main show being the two-hour Request Show, which starts at 8pm. You can listen to us free from the bedside Premiere system on Channels 8 and 9.
Our shows cover a range of different types and style of music, interviews and chat. We also provide a 24 hour "easy listening" music channel, and our Saturday Sports Show includes live commentary of Southend United F.C home matches.
Latest: Southend Hospital Radio on BBC Essex