Our Thanks to Rayleigh Brass
Our sincere thanks to Rayleigh Brass, not only for inviting us to their excellent concert at the Mill Hall in Rayleigh, but for the generous donation of £1,100 to the station funds.
The money was raised during the groups Christmas Carol performances, and a team from Southend Hospital Radio was honoured to attend the concert in April 2015 to collect the cheque. An amazing evening of music, taking the audience on a musical journey through sun, rain and wind.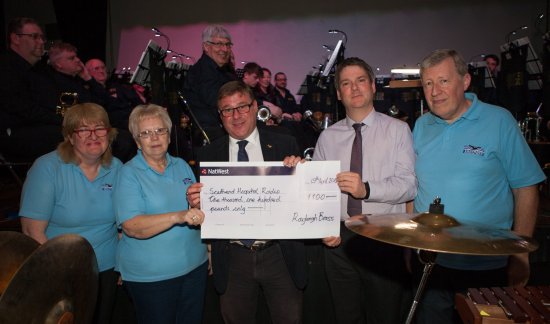 You can find more information about Rayleigh Brass, and upcoming engagements and concerts here: www.rayleighbrass.com