James Blunt – Greatest Show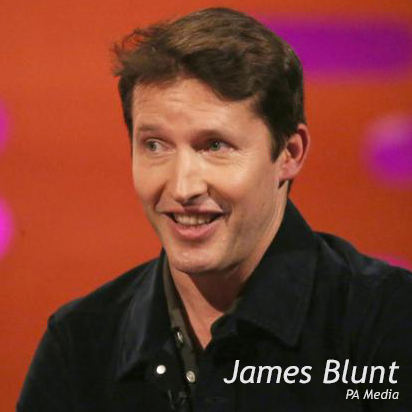 Show Times
Not Currently Scheduled.
About the Show
In support of the NHS, singer James Blunt has recorded a special one-hour radio programme to be played across the UK's network of hospital radio stations.
"The Greatest Hour" debuts on Southend Hospital Radio this Wednesday at midday and 6pm, and again on Sunday at midday and 6pm.
In the show, James tells listeners that he's "enamoured by the dedication of the NHS workers who despite the odds have been battling day-in, day-out to save lives during the pandemic." As James himself says "with my medical knowledge stretching as far as administering plaster, I'm making a contribution in a different way".
In the light-hearted one hour show, James plays a selection of classic feel-good tracks from artists including Fleetwood Mac; Ben E King, A-ha, Ed Sheeran, Elton John and David Bowie. During the show, James discusses social distancing and what he's looking forward to doing once the lockdown is over, as well as praising the work of hospital staff who've recently looked after his father during a kidney transplant.