Profile: Raj Chatterjee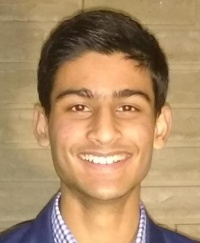 Hello readers, my name is Raj and I have been with Southend Hospital Radio since July 2017, and dear me, hasn't two years passed quickly!
My journey here started in the Friday Night Request Show. I decided to join because it was a chance for me to get out of my comfort zone, make new friends, and share and grow my love and knowledge of music. The most rewarding aspect was talking to listeners around the hospital and listening to their unique stories while collecting their requests. It's always a special moment when I can be a good friend by their bedside and put a smile on their face!
With the help of great people, I managed to develop my confidence being on-air, learn how to use Alice the mixing desk, and overall, have a great time!
Recently, I have started presenting 'The Sound of the States' every Saturday morning, where I play songs from a variety of American genres, from bluegrass and blues to country and pop. The show also includes interesting news stories, trivia as well as "Guess the state", where I play the sounds of artists hailing from a randomly chosen state, and it's revealed in the following week!
So whenever you want to unwind and relax, please tune in to us, and in the words of Aretha Franklin, "get in the groove and let the good times roll"!